An Initiative by the Department of Economic Department- Abu Dhabi to facilitate the acceleration of development of technology and innovations.
Technology Innovation Pioneers: The future is now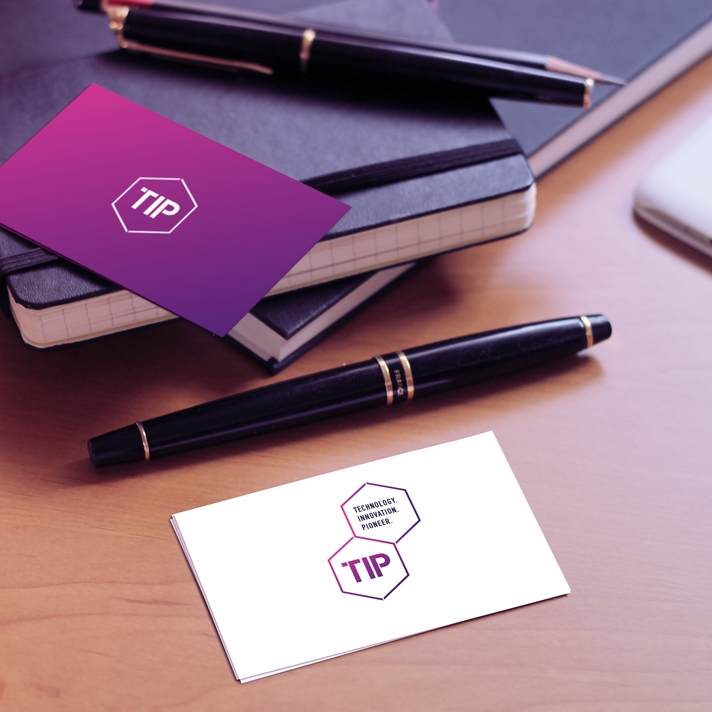 Sometimes, less is more
Clean and clear
A brand should speak for itself. Simplicity in both visual and written communications while maintaining clarity and a strong and interesting brand identity was the ultimate goal in each project we worked on for TIP.

TIP Conference
Bringing thousands of the world's technology leaders together to learn and do business
The TIP Conference is the flagship initiative of TIP, a yearly conference that will gather pioneers of technology and innovation in the healthcare, future economies, oil and gas industries. The conference will be hosted in Abu Dhabi in collaboration with The Ministry of Economy, The Department of Health in Abu Dhabi and other government and private sectors.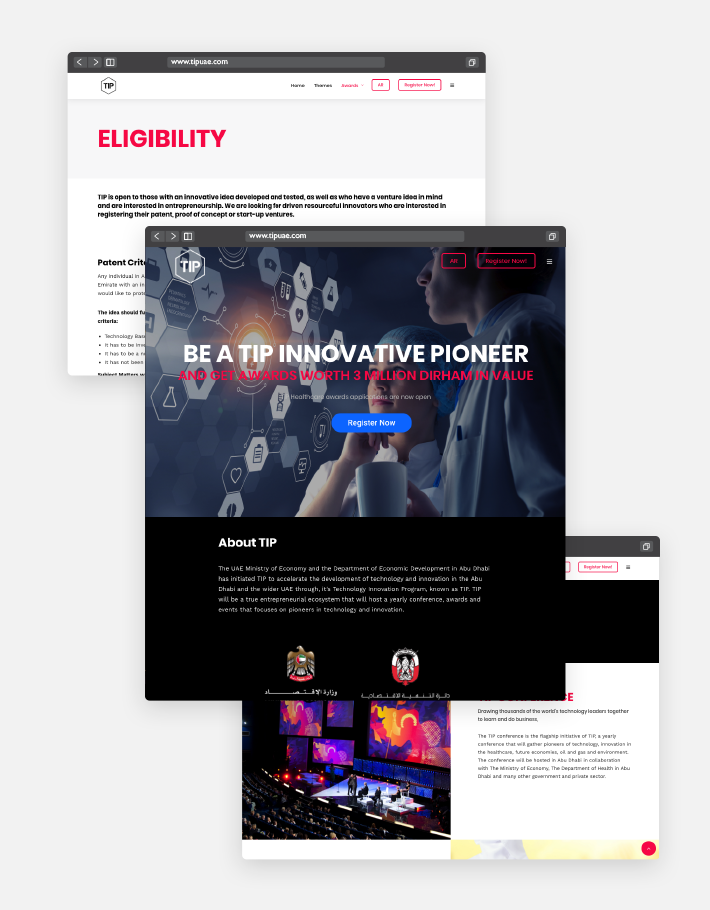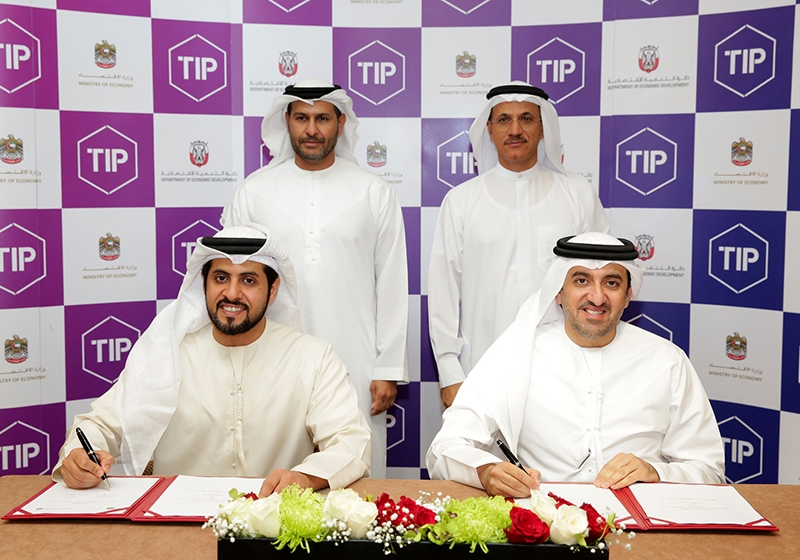 TIP Official Launch
Abu Dhabi, UAE
Ministry of Economy and Abu Dhabi Department of Economic Development announcing the launch of the TIP platform in partnership with global partners and public and private sectors in the country.
Technology Innovation Pioneers
Home to Abu Dhabi's up-and-coming tech community