Map design for RTA public transportation routes
Review book and e-manual
Our proposal included designs adapted for both mobile and web. In today's constantly changing digital age, it's so important to ensure that consumers are able to access information from multiple devices in order to maximize reach, exposure, and overall utility.
Annual review book design cover
Premium hard cover design
We wanted our design to be simple but distinctive. The main headline translates to "Create. Move forward. Develop," which clearly represents RTA's identity as innovators in their field.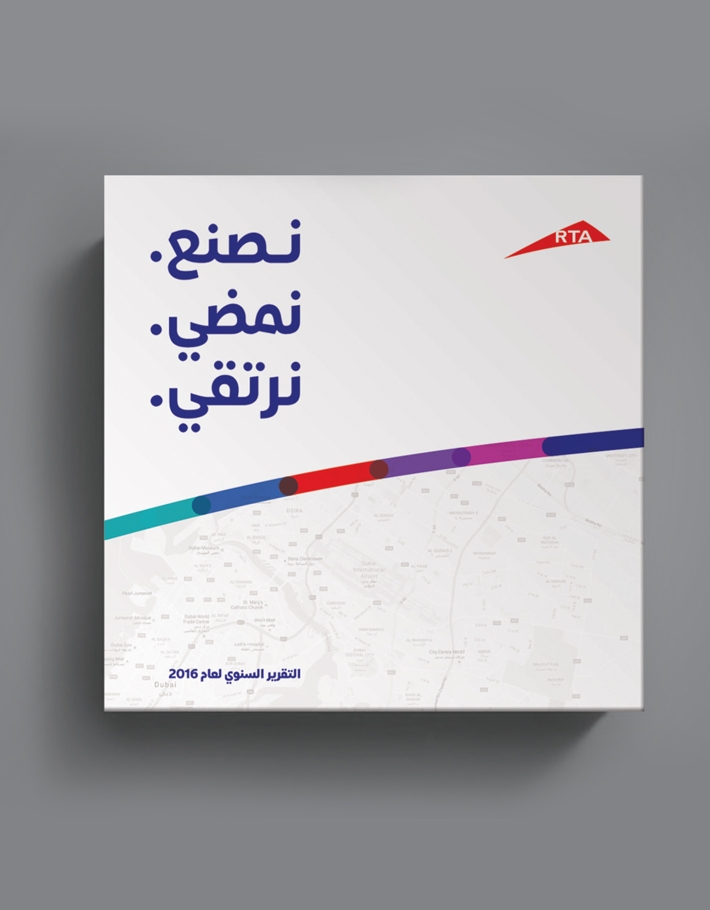 E-manual
The e-manual design was in line with the theme of the annual review book: Distinct, clean and simple.